A New Lifecycle for Your Software
A software modernization project by fecher kicks off a new life cycle for your application.
It is therefore a decisive step for the sustainability of the software and often also for the team and the entire company.
With the preparation of the assessment, you have already decided to learn more about fecher and the different steps of such a project. On this page you get, based on your specific interest and at your own speed, details on the following topics: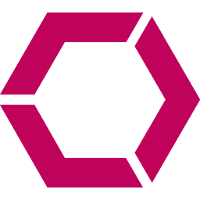 fecher
Who we are and an overview of our software modernization portfolio.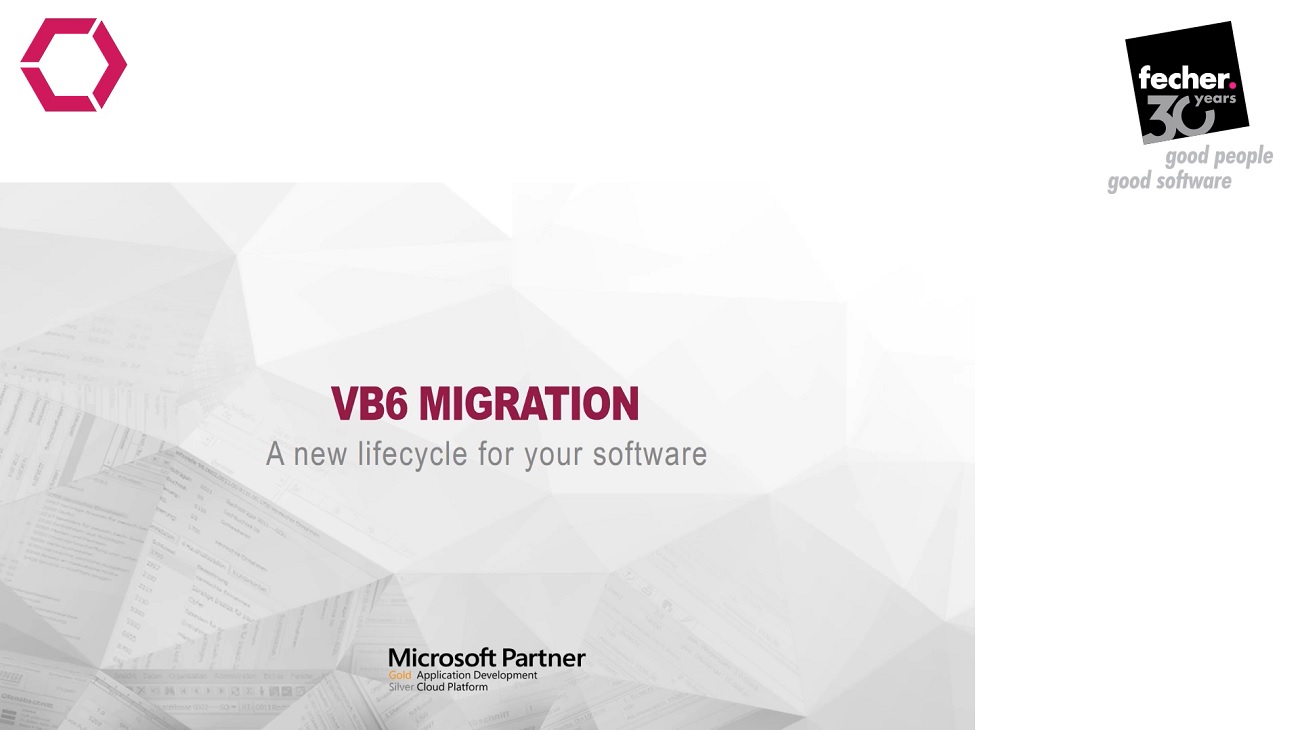 Layers of a Migration Project
It's not only about source code! Don't forget the different controls and components, report-templates and the database.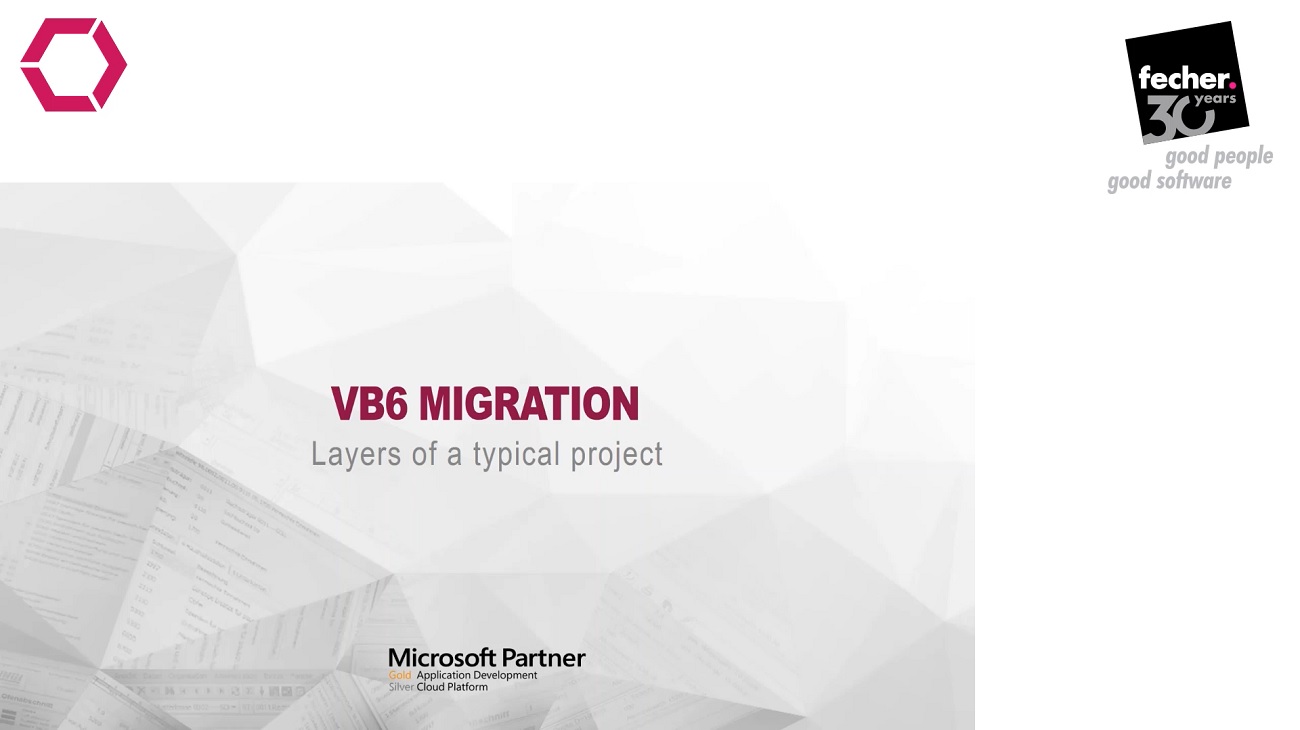 Some of our Customer's Projects 
Samples show the expectable result of a migration project.
Read more about it: Success Story
IC programming platform migrated from VB6 to C# - Application Modernization Project by fecher generates added value for Data I/O and their worldwide electronics manufacturing clients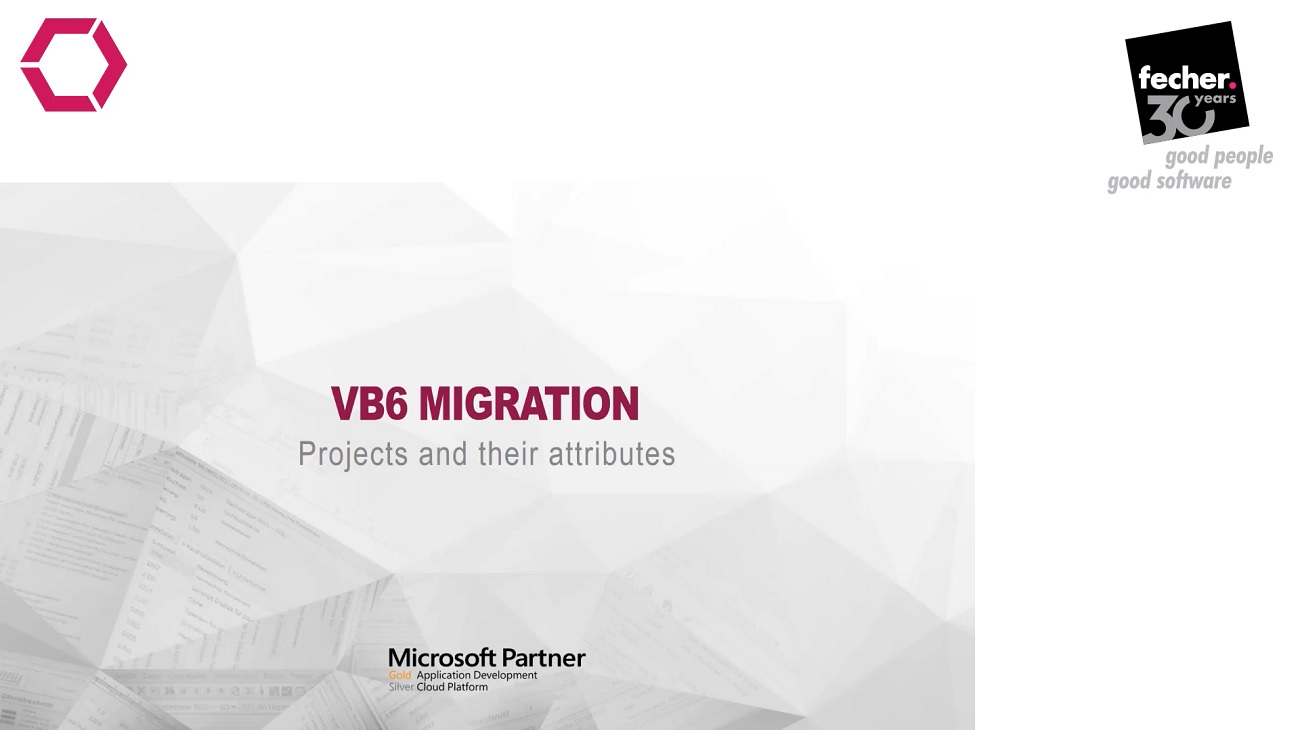 The Phases of a Modernization Project
We perform each migration project with specialized tools and a transparent process.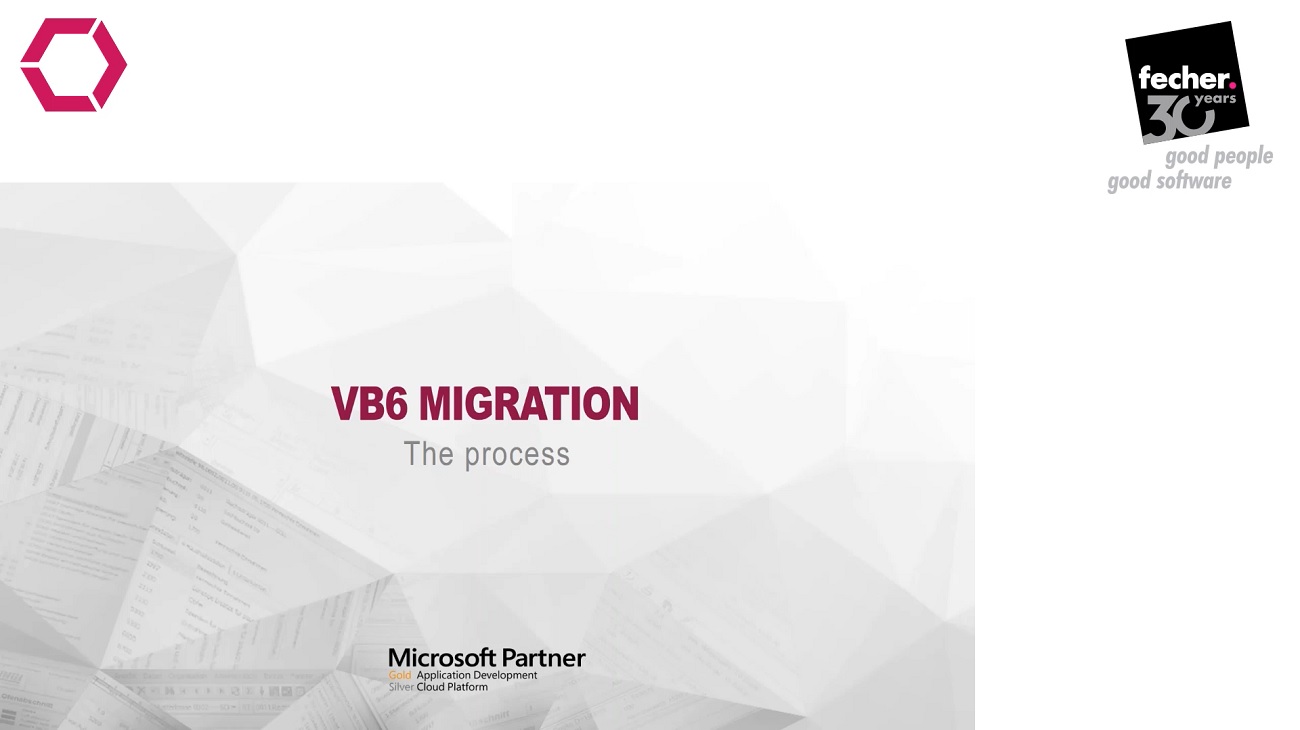 Quality Assurance
A systematic and monitored approach ensures an objective result.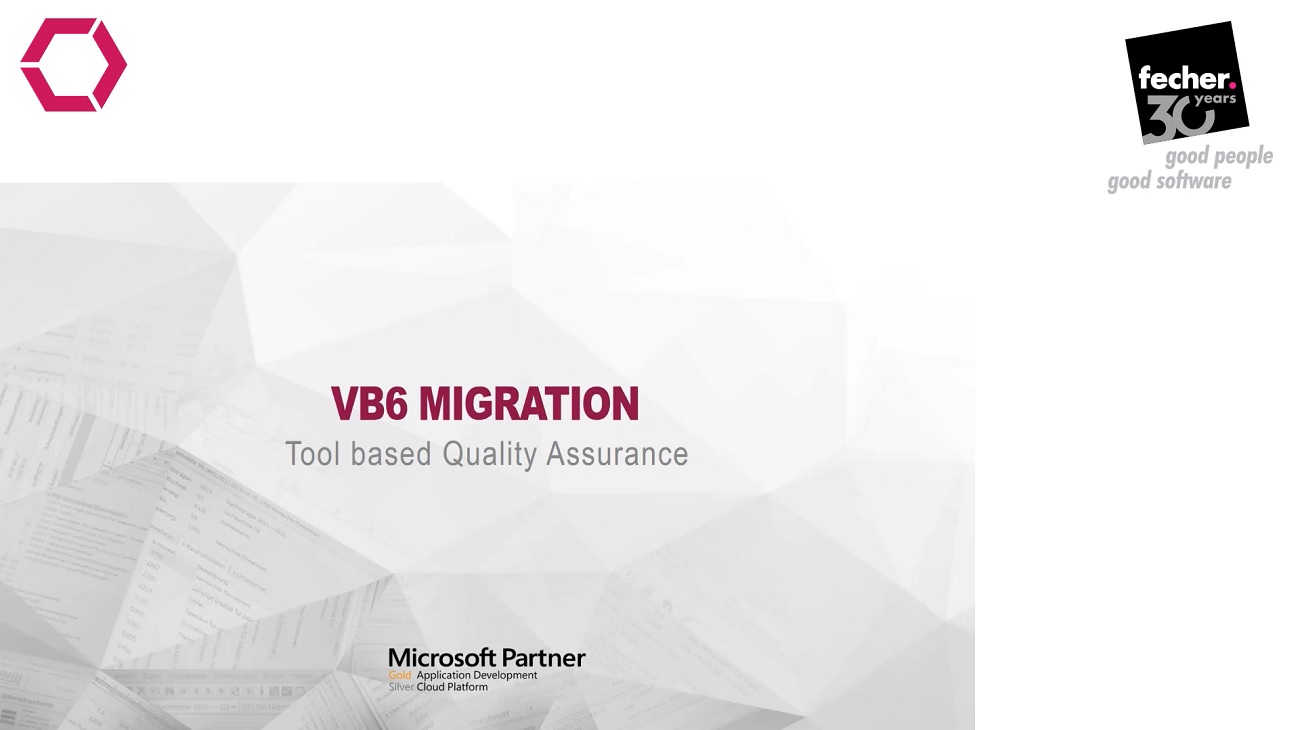 The Source Code Transformation
A brief outlook on the structure and result in .NET.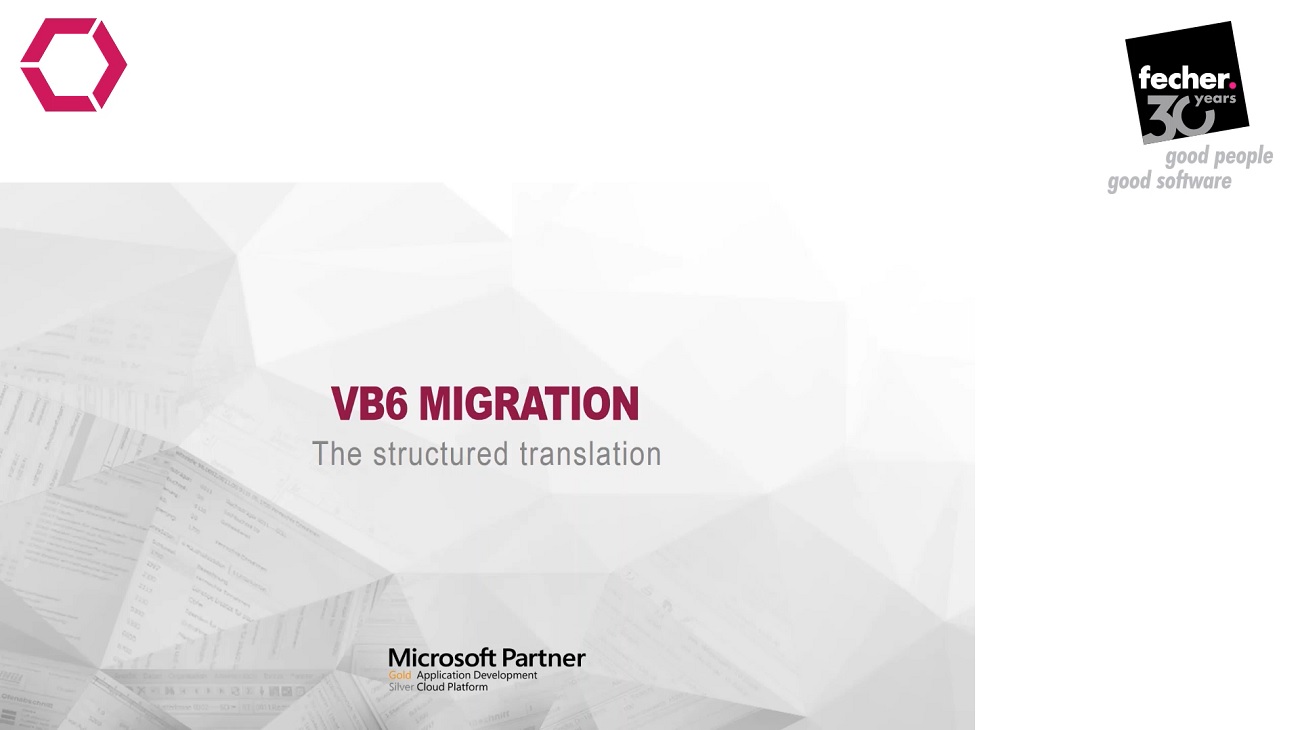 The Ultimate Modernization 
How do we refactor the code to get a Web / HTML5 application?
Learn more:
Explanatory video provides more details on fecher's Web Enabling.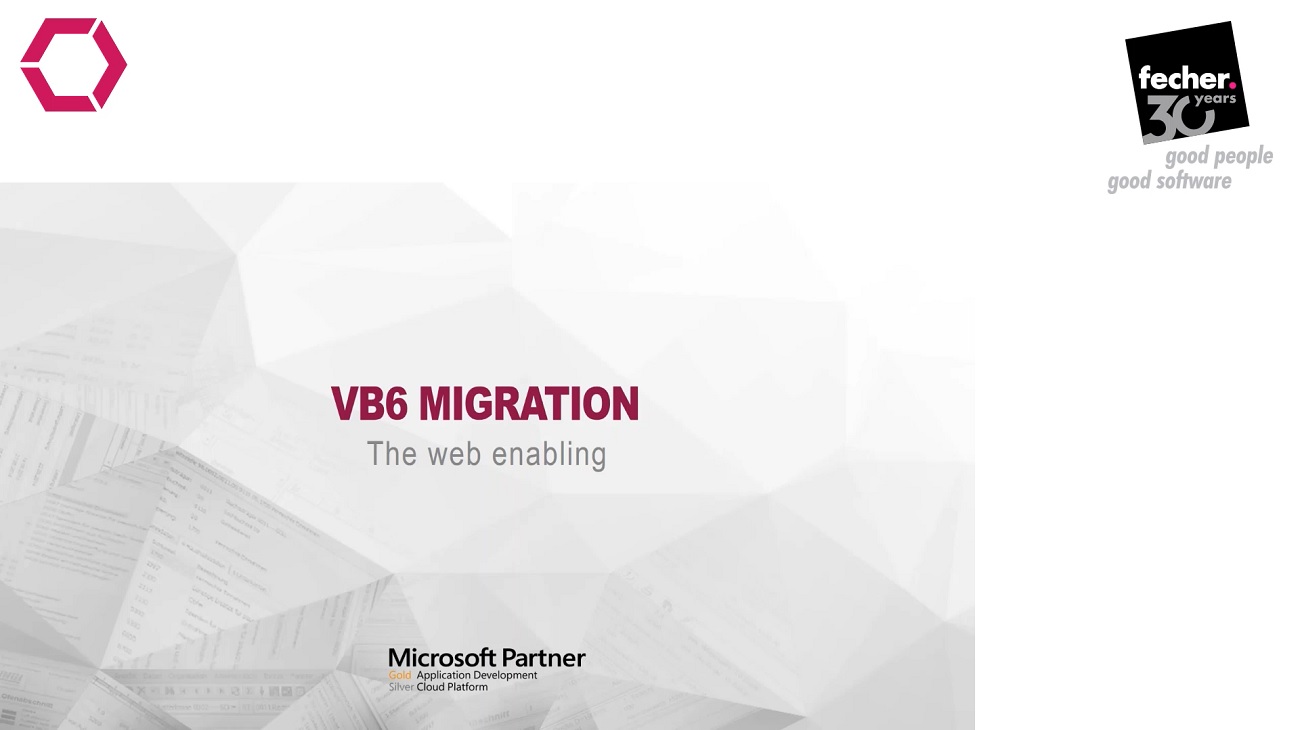 Technical Summary 
Some additional details.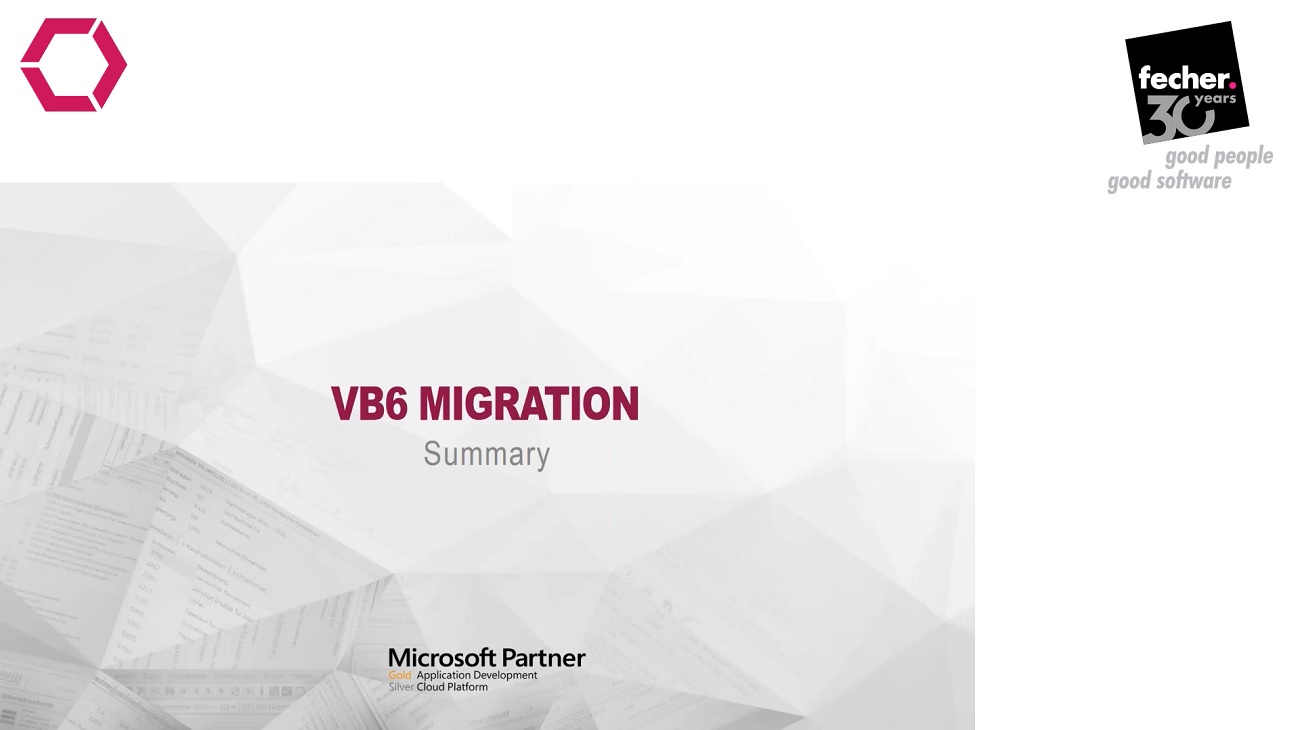 Project Schedule
Our scalable phases guarantee the shortest time to market.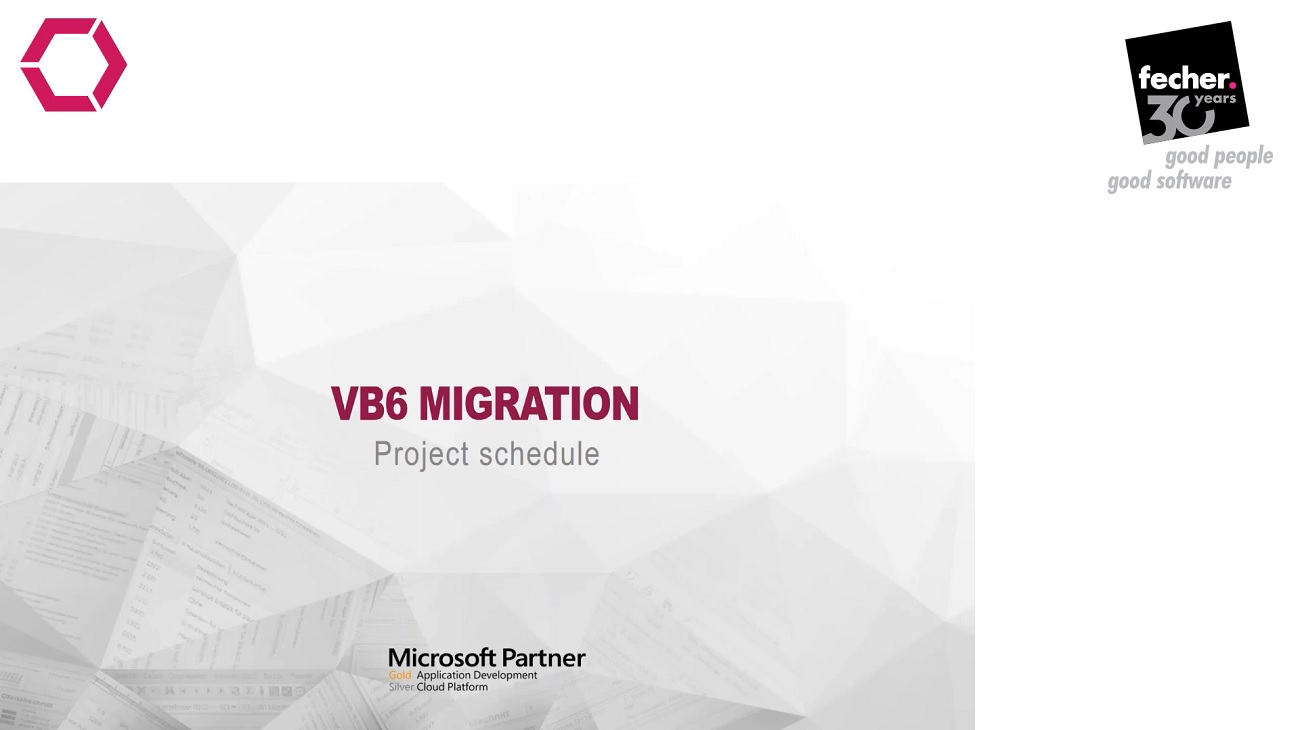 Project Types
All Inclusive, In-House, Custom … - you can choose the intensity of your engagement.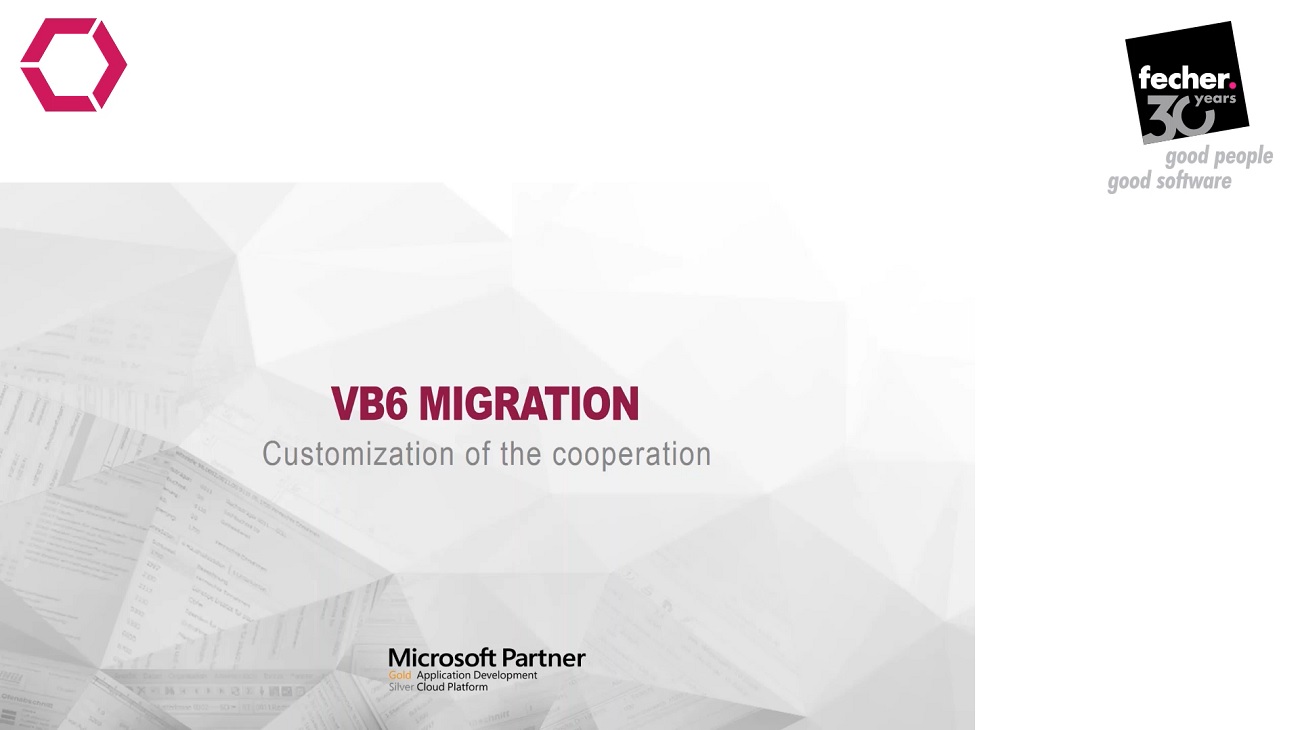 Detailed Analysis
A first translation is required for a final specification of the project. The Proof of Concept visualizes the expectable result.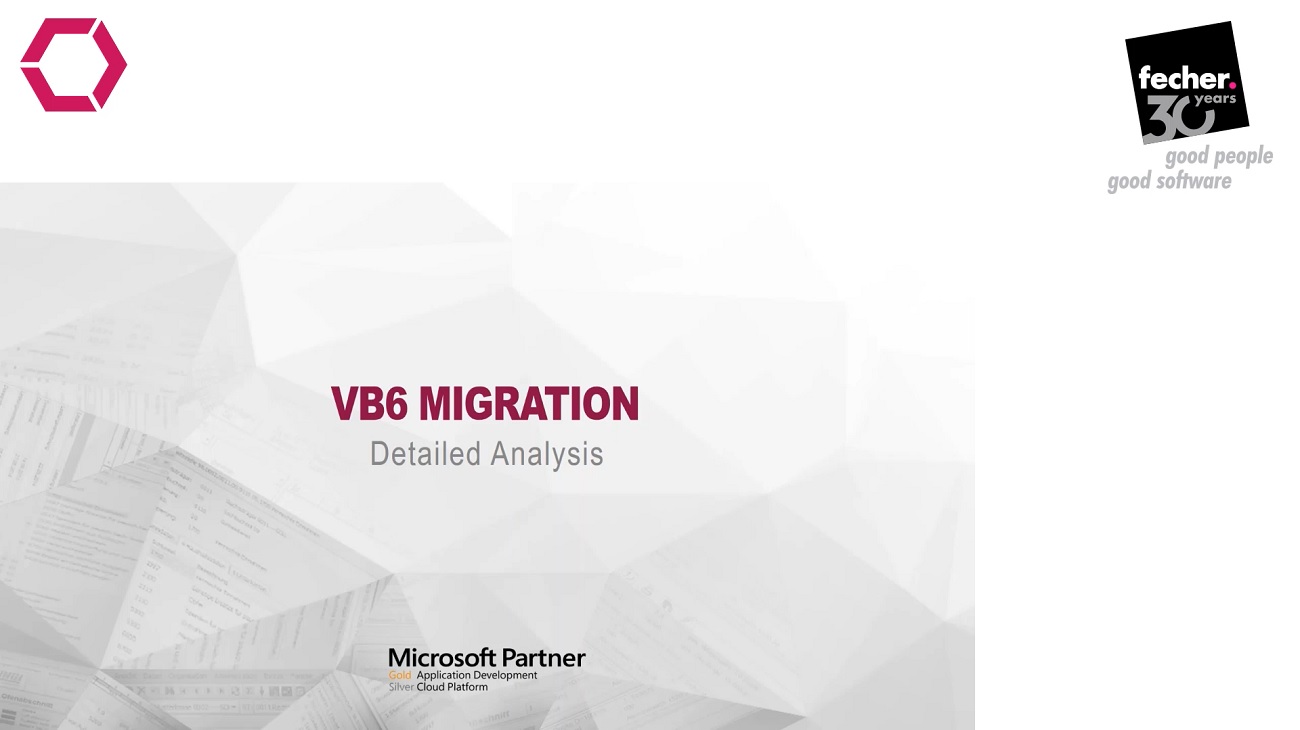 Software Migration is Like a Walk on the Beach
The alternative is the development from scratch – an unconventional comparison.