Modern Software Solutions for Your Business
"good people, good software": at fecher, this slogan is not just a phrase – it's reality. What began in an attic at the time of its founding in 1987 is now a software and consulting company operating across national borders with around 50 employees. Our goal is to provide our customers in the B2B market with modern business software. We not only sell and develop industry software, but also offer services for modernizing existing business applications and databases. In addition to our company's headquarters in Rödermark (near Frankfurt / Germany), fecher also has branches and developer teams in Germany, Switzerland, Romania, and the USA.
Our Business Areas
As a software and consulting company, fecher is well known for its intelligent process models, specialized tools, and the extensive automation of processes. With this expertise, the Application Modernization division supports its clients in coping with upcoming technology changes and putting existing software on a modern new basis. The Recruitment Solutions division thus develops its own modern application solutions and offers hunter, one of Europe's leading industry solutions for personnel consultants.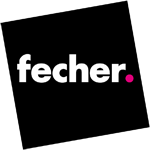 Application Modernization by fecher
secures the future of your business applications
Application Modernization by fecher
Software modernization with a high degree of automation
Lossless porting of VB6, Gupta and Access applications
Transformation of your dektop application into a web app at a fixed price
Learn more
hunter recruitment solutions
comprehensive recruiting software for efficient processes
hunter recruitment solutions
Flexible web-based software solution for personnel consultants and corporate recruiters
Supports any search strategy, from personal communication to online recruitment
Ready to use in 24 hours without upfront investment
Learn more
About fecher's Application Modernization
More than 500 migration projects and 30 years of experience worldwide make us your best option to modernize your legacy software assets. We use proven procedures and methodologies, specialized tools, and expert teams to ensure the success of all our projects.
Meet our Leadership Team
The most important factor to stay ahead of the "technology" game for so long: our highly experienced team-work oriented staff. Our employees define the success of our company.
Since our company was founded more than 30 years ago, our focus has always been on the current leading Microsoft technologies. During this time, we've all seen multiple generations as well as some cul-de-sacs in the area of development. But each time, we as a team developed creative ways for our clients to update their software to the newest technology.
Projects we Support Wholeheartedly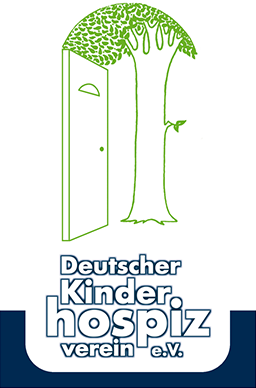 Outpatient Children's and Youth Hospice Service Paderborn-Höxter - German Children's Hospice Association
For 15 years, the Paderborn-Höxter Outpatient Children's and Youth Hospice Service has accompanied children, adolescents, and young adults with a life-shortening illness, as well as their siblings and parents. For the Paderborn-Höxter Children's and Youth Hospice Service, working with children and young people means having time for encounters - in everyday support or also at the monthly parents' breakfast, playing in a siblings' group in Haxtergrund, on family outings, when listening in the mourning group or when exchanging ideas in individual conversations. This includes laughing and crying, hoping and worrying, comforting and being there.

In the past 15 years, the service has qualified many volunteers in 10 preparatory courses for their tasks in family support. Currently, 53 volunteers are working with 30 families. You can find more information at www.akhd-paderborn-hoexter.de (German only).

Outpatient Children's and Youth Hospice Service City and District of Offenbach of Malteser Hilfsdienst e.V.
The volunteers of the Outpatient Hospice Service for children and young people in the city and district of Offenbach give time and focus on the needs of children and young people with life-shortening illnesses or who are in mourning. Together with the families, they consider what the sufferers wish and where the service can offer relief. An important concern of the volunteer service is also to create the necessary freespace for parents and relatives, to support them and give them the opportunity to regain strength. The Children's and Youth Hospice Service accompanies the lives of children, young people and their families from the time of diagnosis often over many years. The support of fecher in the form of a donation will be used to set up the children's bereavement group for the city and district of Offenbach.

More information can be found on the pages of Malteser Hilfsdienst e.V. (German only): www.malteser-offenbach.de/dienste-und-angebote/sterben-und-trauern/hospizbegleitung-fuer-kinder-und-jugendliche.html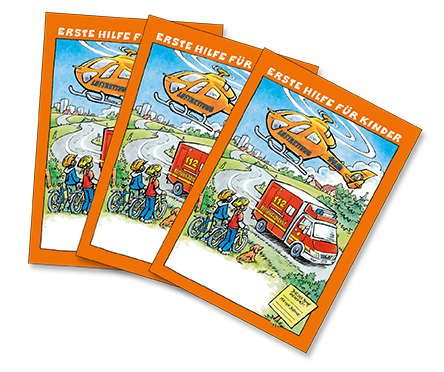 Illustration: Verlagsgruppe-KIM,
www.verlagsgruppe-kim.de

First Aid for Kids - Learning to Help Through Play
A project of the KIM publishing group and the Association of the Air Rescue Station Christoph 2 in Frankfurt am Main
What do I do in case of burns, a tick bite or poisoning? And how can I help others in an emergency? The Association of the Air Rescue Station Christoph 2 in Frankfurt am Main and the KIM publishing group have made answering these questions in a way that is suitable for children their aim and have published an easy-to-understand coloring and workbook for girls and boys of elementary school age.

The book playfully teaches the skills needed to provide first aid in emergencies. In this way, children gain age-appropriate knowledge so that they can behave correctly in an emergency and can call for help. At the same time, educators, teachers, and parents can discuss and practice the illustrations with the children. Thanks to the support of many local companies, the coloring and workbooks can be distributed free of charge to elementary school children in the Offenbach district. More about the project (German only): www.verlagsgruppe-kim.de/arbeitsbuecher/erste-hilfe/
Our Business Partners
For the success of our projects, we rely on a strong partnership with leading technology providers.